Our Cargo Services team is reviewing information and keeping up with details on tariffs being
imposed on goods entering the United States.
Bookmark and use this page as a reference with links to information needed.
On March 5, 2019, the United States announced it is delaying China tariff increases indefinitely.
See the story here.
Latest News information and articles
Bloomberg
Trade talks January 2019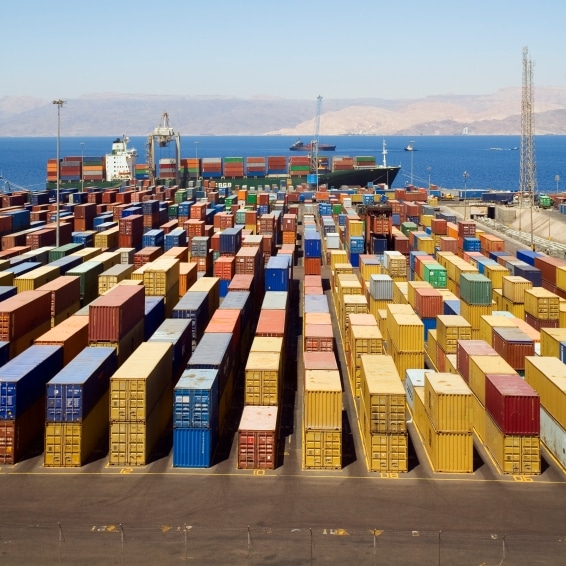 NBC News
China suspends 25 percent tariff on automobiles
RV Industry Association announcement
TC Aluminum Duties Made Permanent
USA Today
U.S. holds off 25 percent tariff for 90 days (published 12-2-18)
Trade Policy Agenda
President's Trade Policy Agenda rests on five major pillars
CNBC
Trade war escalates
Three rounds of tariffs were imposed in 2018.
The following bullets provide links to PDFs that outline goods impacted.
List 1: These are products taxed at an additional 25 percent. If your products are affected, you may file for an exclusion for an exclusion. Any exclusions granted will be retroactive to July 6, 2018 and extend one year after the exclusion determination is published in the Federal Register.
List 2: On June 15, 2018, the administration released a list of 284 other tariff lines on which additional duties could be imposed following a public notice and comment process. On Aug. 7, 2018, the United States Trade Representative released the final products on List 2. List 2 products are  subject to a 25 percent tariff. No additional products will be removed from List 2, but you may file for an exclusion.
List 3: Starting Sept. 24, products on this list have a 10 percent tariff imposed. On Jan. 1, the tariffs were scheduled to rise to 25 percent. The increase is now delayed pending a trade agreement. No deadline is set.